About Us
*
Experience goes a long way!
*
Did you know? / Our Guarantee
*
Inspection Station (OAMVIS)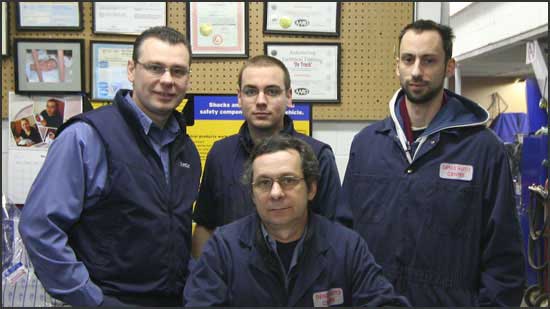 - Family owned & Operated since 1984
- Non-Commission based operation
- Our sale price is our every day low price
- We shop around for the lowest price so you don't have too
- Your old fashion complete care centre with up to date computer services
- 2 license Technicians with over 35 years of experience to serve you
- Oil changes while you wait
- Environment friendly services
- Electronic payment options (Interact / Visa / Mastercard / American Express)
Our Guarantee!
Denis Auto Centre is committed to earning your trust by providing you with the expertise, value and responsiveness you expect... every time you visit us.
We believe that auto care should be a hassle-free experience. For almost 23 years, we have built trusted customer relationships based on our reliability and professional service. And because we know that quality parts and services are important to you, we stand behind them with manufactures guarantees.
Yes, we are a company on the move, motivated by the values that have made us a success: trust, service, reliability and the famous "Customer First" commitment that built Denis Auto Centre.